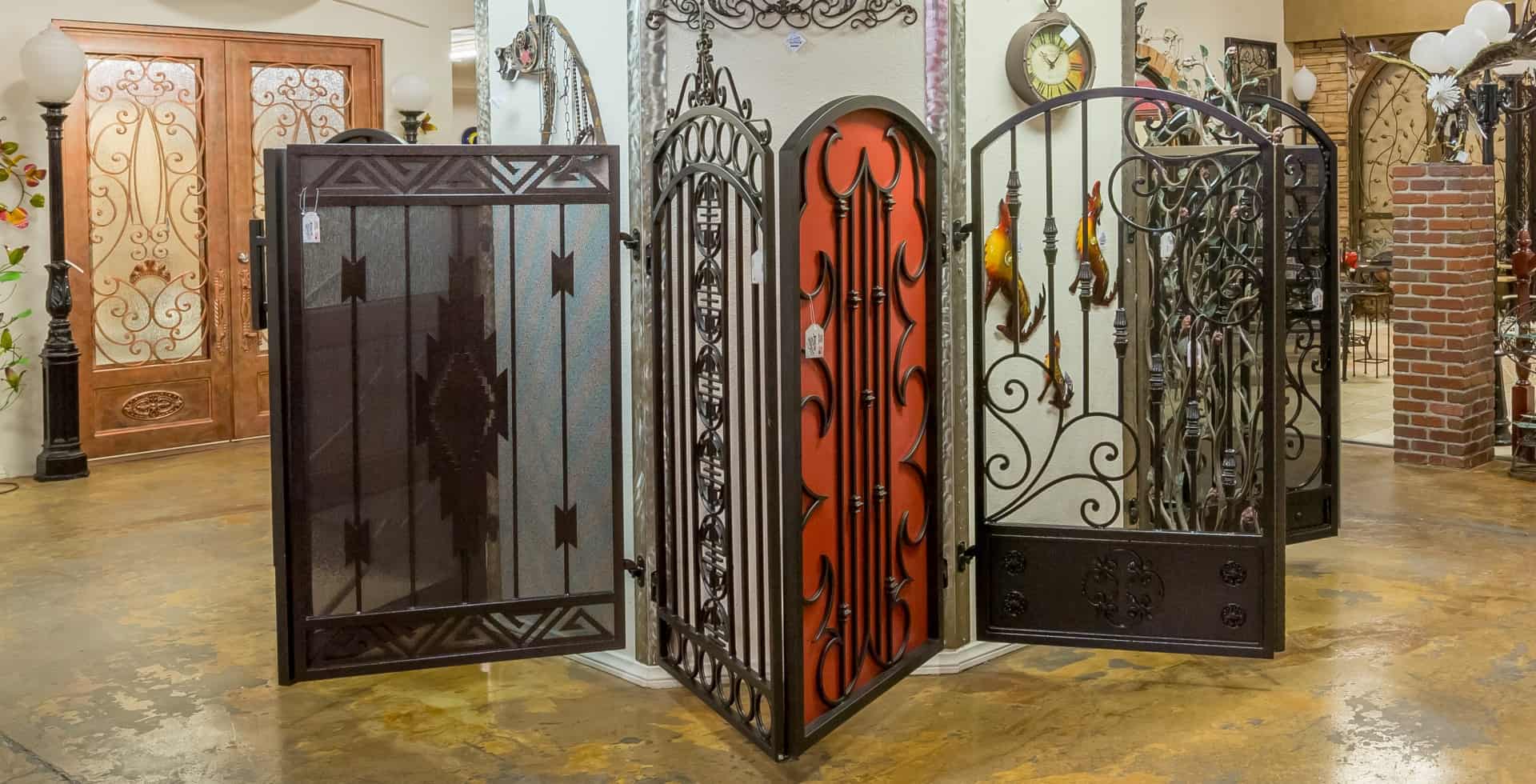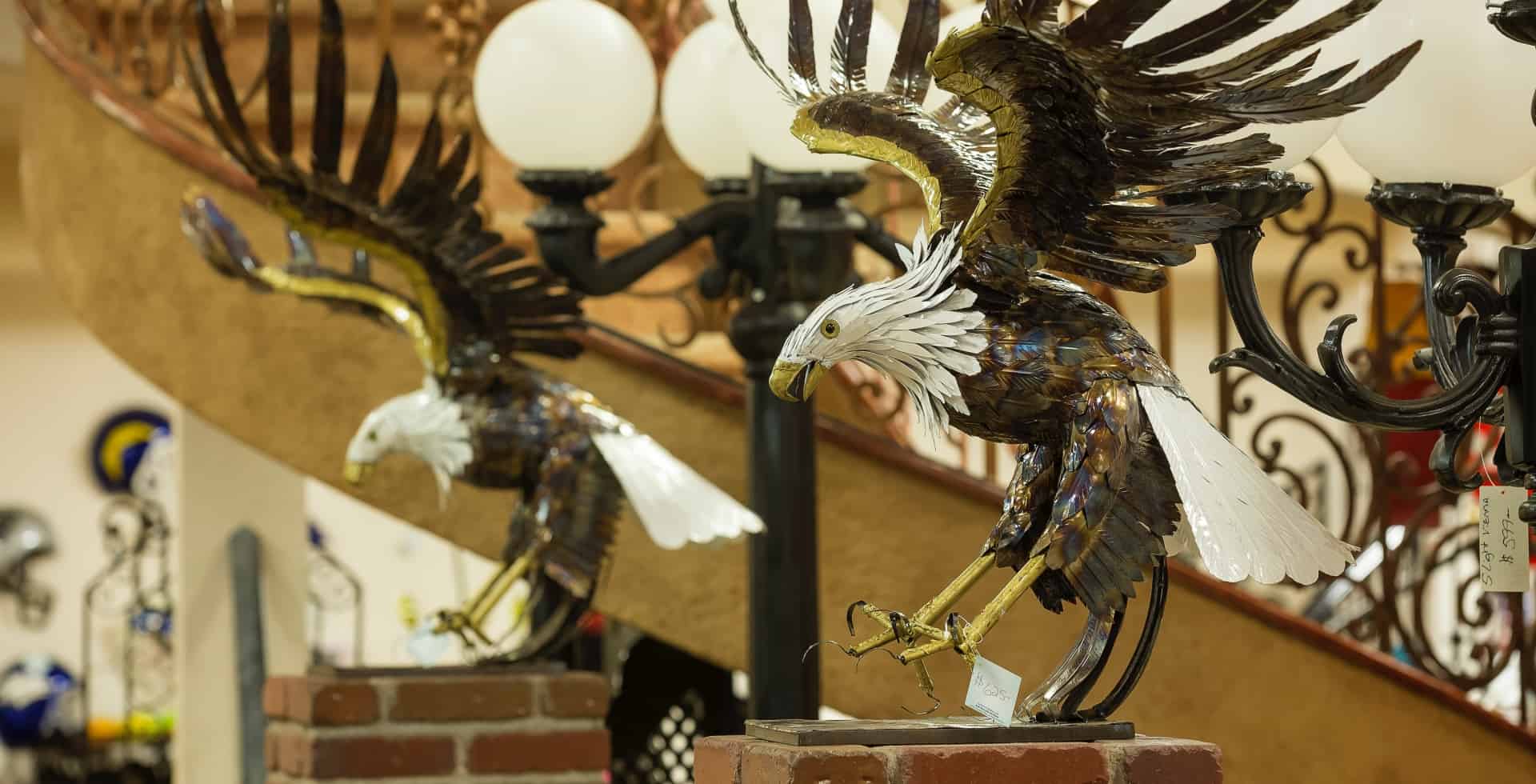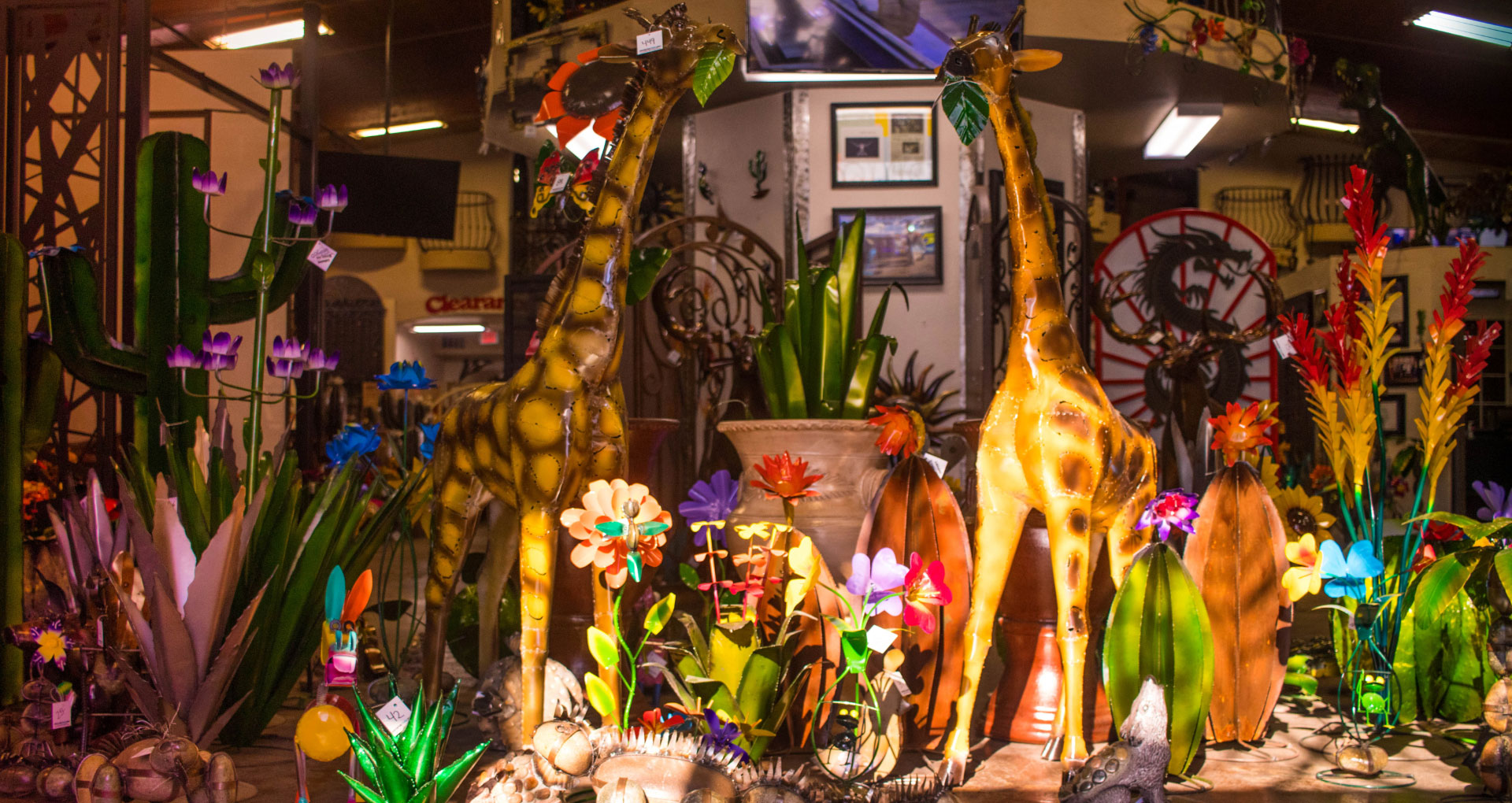 Showroom
Stop by our state-of-the-art ornamental wrought iron gallery showroom in the heart of the Arts District. Explore 33,000 square ft of sample vignettes and rooms. Browse and shop decorative ironwork in different types, styles, and finishes up close.
Doors & Windows
Residential Home Security
Security doors, window guards, custom awnings, and courtyard gates - from entry level to custom hand-wrought scrollwork, we've got home security solutions for every budget. Explore our selection of styles ranging from sleek modern to intricate, nature-inspired plasma cuts.
Gates & Fences
Keep children and pets in and unwanted solicitors out with custom fencing systems. You can add privacy and protection to your property without sacrificing style. Our beautiful wrought iron gates come in single door, double door, and automated varieties.
Home Decor
From Wine Storage To STatues
Our unique wrought iron products don't stop at doors and fences. We carry home decor accents in sizes and colors to suit any space. Indoors or outdoors, display sculpture, trellises, wine storage, or rock art. Our home decor products also make memorable gifts.
Custom Ironwork
You Dream It, We Can Make It
We understand that sometimes you just want something one-of-a-kind. As the largest full-service wrought iron company in the nation, we can design and fabricate your custom wrought iron creations. Our crews specialize in welding, installation, powder coating, and plasma cutting.
Combining Style & Safety
Stunning Wrought Iron Products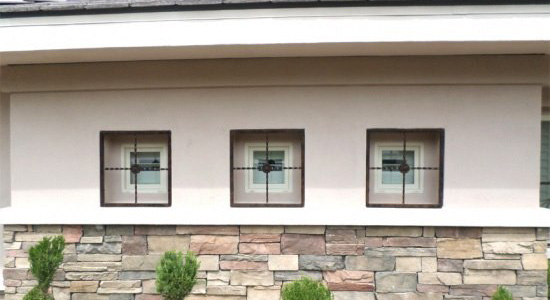 We offer home security features for every budget, from attractive entry-level security doors and window guards to exquisite hand-wrought scroll work creations. Enhance the elegance of your home while providing an extra layer to protect you and your family.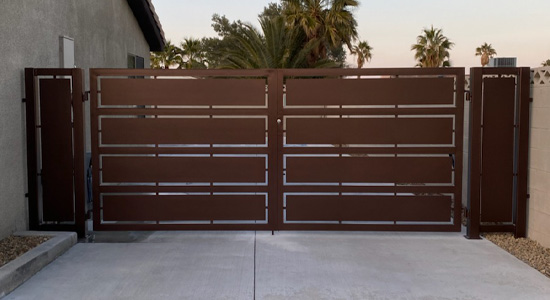 Entryway gates and fencing from Artistic Iron Works can be summed up in two words: aesthetic asset. Our stylish hand-crafted products combine eye-catching designs with security features that help protect your privacy and keep intruders out.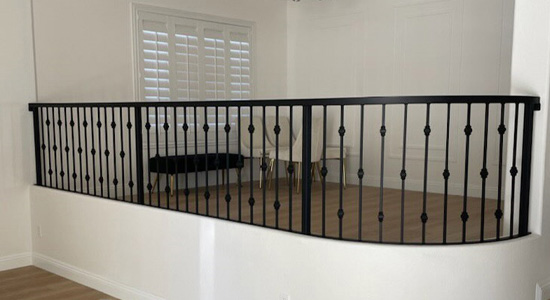 Our graceful iron stairways can be installed inside or outside. We also fabricate and install interior, exterior, and balcony railings for added beauty and protection. Choose from a range of designs including sleek modern looks and intricate handcrafted scrollwork.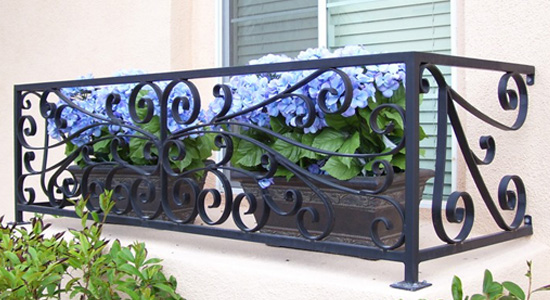 Are you looking to accentuate your lawn or garden with weather-resistant statuary? Check out our whimsical figurines and birdbaths. We also carry wrought iron trellises, patio furniture, and wall art to decorate the outside of your house or patio.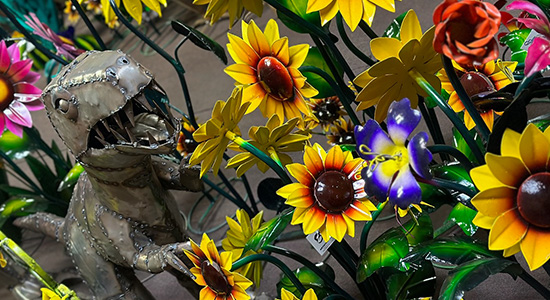 In addition to our large home security products, we also create ornamental wrought iron metal art. Expand the home decor in Las Vegas with a fireplace mantel, a small conversation piece like our iron rock art, or add pizzazz to your walls with a striking wall decoration.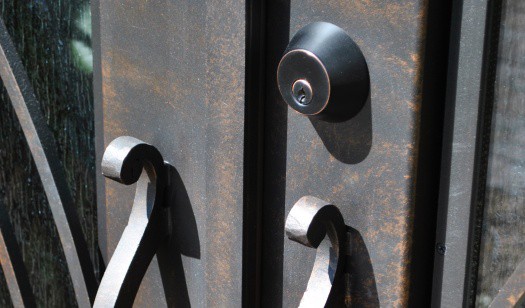 Accent your home with custom doorknobs, handles, door pulls, and finials in many shapes and sizes. If it's a programmable lock you're looking for, our "push button" combination locks are designed to withstand over 10+ years of daily use.
Visit us in our showroom and save when picking out wrought iron home decor and metal art in Las Vegas for your home. Pick from a wide variety of pieces that will accent your home or be the focal point for your guest.
*Some restrictions apply. See store for full details and remember to mention this coupon when you shop with us.
Save 20%
When You Spend Over $100 In Our Showroom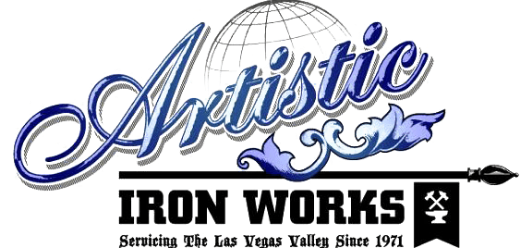 Save 20% when you purchase any art over $100 dollars in our showroom when you mention this promotion. In-store only and some restrictions apply.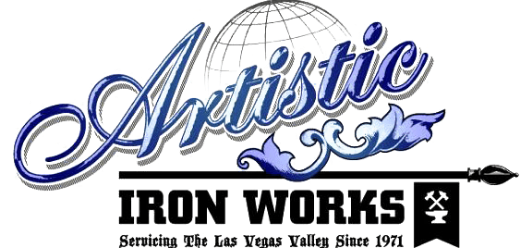 Save 10%
When You Spend Over $50 In Our Showroom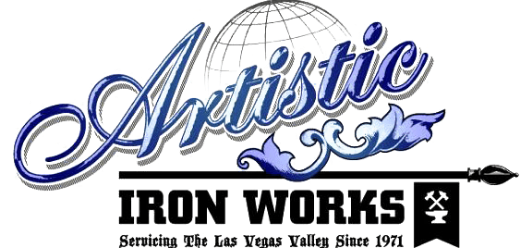 Save 10% when you purchase any art over $50 dollars in our showroom when you mention this promotion. In-store only and some restrictions apply.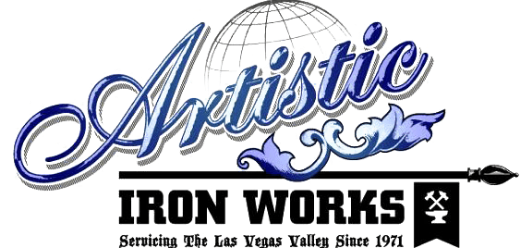 Located In The Heart Of the Las Vegas Arts District
Ironwork Services
Custom Metal Work Made To Look Great & Last
Aside from our security doors and home decor products, we offer a menu of additional services. Powder coating provides a sturdy, scratch-resistant alternative to paint that can add a new dimension to custom iron items. Plasma cutting services create business signs, storefront artwork, and custom wrought iron fixtures.
Bring us your design concept, or choose from our existing design library.

Protecting What's Important To You
Custom Pet Enclosures
If it's in iron, we can build it. Are you looking for a custom cage for your parrots or cockatiels? What about a spacious guinea pig or hamster enclosure that's much bigger than the tiny cages sold in pet stores? Maybe you are looking to add a pet door, put a dog run in your backyard, or build interior and exterior gates to porch enclosures for your feline companions. You and your pets deserve the best.